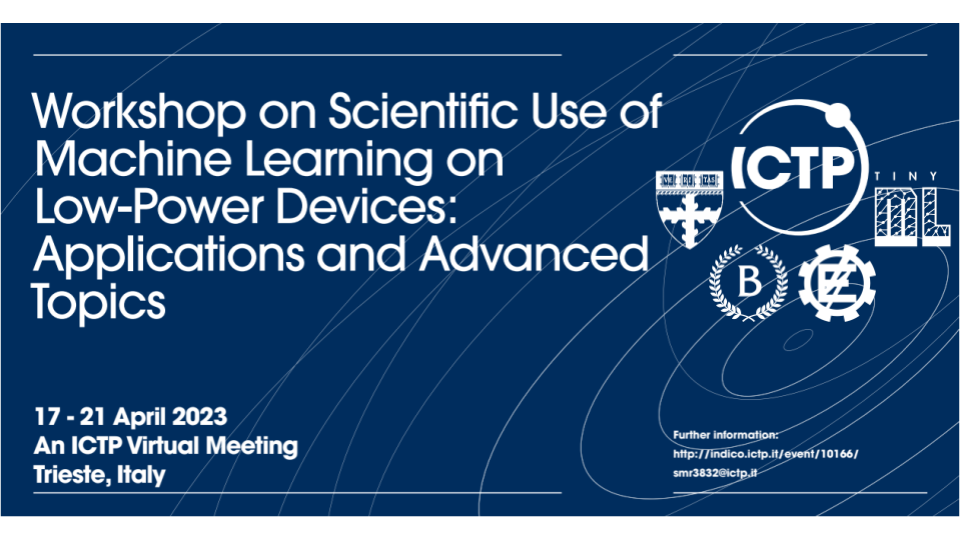 Call for Show and Tell Talks
We are soliciting talk abstracts for our Show and Tell day on Thursday April 20th, 2023.
We want to hear about all of your exciting TinyML projects! These can include classroom projects, research projects, in-progress projects, failed projects – basically any kind of TinyML project!We are particularly interested in work that discuss:
Scientific Applications of TinyML
Applications of TinyML for the Global South and for Global Sustainability
Aggregated "best practice" suggestions for getting up to speed on new TinyML projects
Surprising discoveries gleaned from deploying TinyML into the real world
Work from early career students and professionals
Note: re-submissions of previous Show and Tell Seminar talks are highly encouraged in order to share the work with a wider audience!
A Hybrid Talk Format
All talks will be pre-recoreded and played live during SciTinyML and followed by live Q&A.
Prizes and Report
We will give our prize(s) to the top talks and announce the winners on the last day of the workshop. We will also compile a report following the workshop summarizing the content of the talks and talk authors will be invited to participate as authors on the report.
Submission Instructions
Talk abstracts should be submitted by Friday, April, 7, 2023. To submit your abstract simply register to attend SciTinyML and fill out the talk abstract section of the form!
Important Dates
Submission Deadline: Friday, April, 7, 2023
Author Notification: Tuesday, April 11, 2023
Video Submission Deadline: Tuesday, April 18, 2023
Show and Tell Day: Thursday, April 20, 2023
Questions?
Contact edu@tinyml.org with any questions regarding this workshop.